Design Suites
Boutique Hotel
Welcome to Design Suites, the most loving adults only boutique hotel in Santa Maria!!
Unique experience in Cape Verde
To welcome you quickly, safely and comfortably, we have implemented the online easy check in / easy check out system, dispensing with the need for a conventional reception area. On the first floor of the boutique hotel there is a help desk where our host and his staff will be available to welcome you and provide all the support during your stay.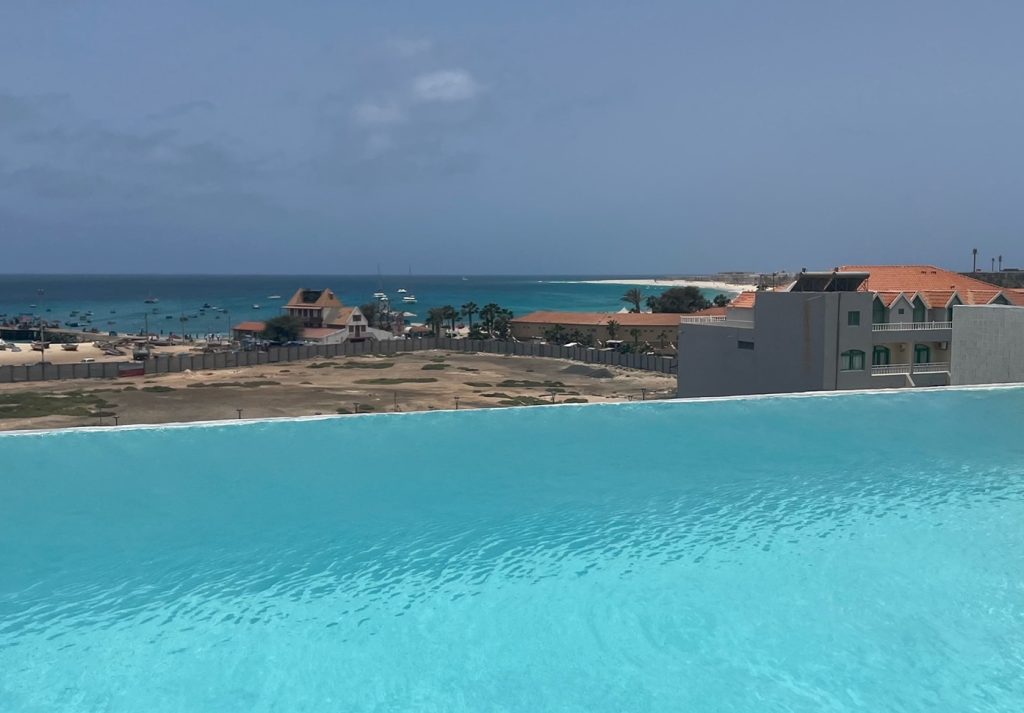 For you
Guests can start the day with a morning swim in our infinity pool or enjoy a quiet evening after spending the day in meetings or on the beach, while enjoying the magnificent view over Santa Maria beach and relaxing in our lounge area.
Our Breakfast:
Best way to start a great day is to have breakfast at the top!! Our breakfast is served at the Sky Lounge rooftop or on your suite. Design Suites provide a singular breakfast.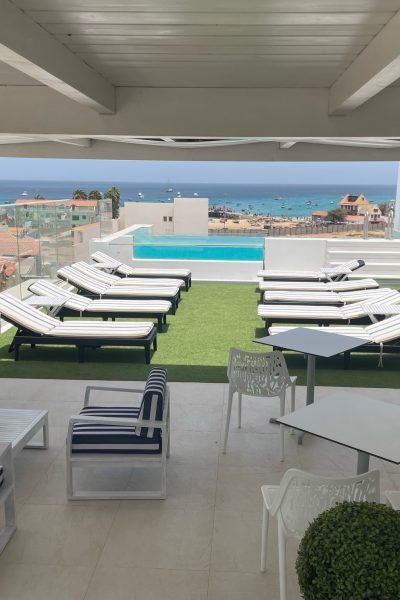 Our Sky Lounge Rooftop:
Contemporary and sophisticated atmosphere, cocktails, drinks, DJ music (on selected weekends) and spectacular views are the hallmarks of Sky Lounge. Designed to reproduce an Amalfi style ambiance, based on the idea of an urban rooftop with an infinity pool at the edge.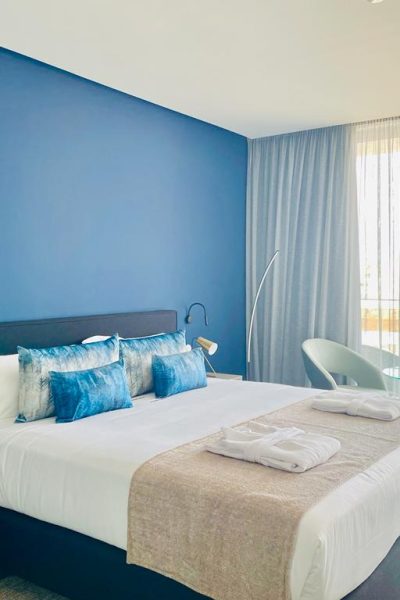 Our Suites:
Our suites offer an exclusive experience of space, design and equipment for a unique stay. All suites have individual wc and private balcony.
The Sky Lounge is a unique space where you can enjoy some finger food, a light lunch or dinner, have a cocktail watching the view or spend a pleasant time with friends enjoying the best music.
What Our Customers
Have Said
"The hotel has a perfect location close to the beach, bars and restaurants. The design is detailed and very well decorated. We had a spacious and clean room. The hotel is new and the beds are very comfortable. It is surprisingly quiet (...)" - João Pedro, Portugal. 06/22
"Great hotel with perfect views of the beach from the rooftop pool. Spacious rooms and very friendly staff. Highly recommend!"
"The hotel was fabulous. Clean rooms, very friendly staff. We had breakfast in the rooftop every morning and it was delicious!! I highly recommend this hotel."
Unforgettable Experience on Sal Island, Cape Verde
Just a few metres from Santa Maria beach
Reservation

* Chamada para rede fixa nacional